> Home > What to visit > Museums
MUSEO DELLA PIEVE DI SAN GIULIANO
Castiglion Fiorentino
MUSEUMS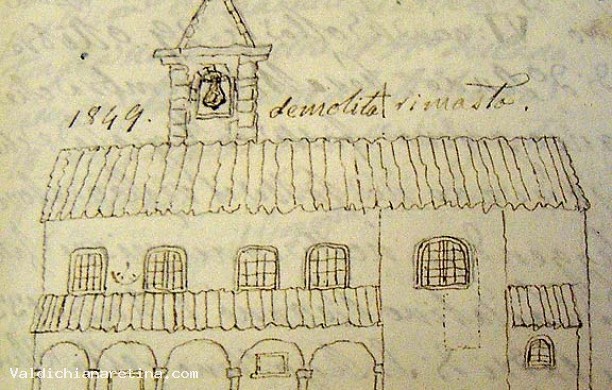 ORARI DI APERTURA E VISITA:
Saturday: from 10 to 12 and from 15.30 to 18.30.
Sunday: from 10 to 12 and from 15.30 to 18.30.
Other days by appointment. Tel 0575.658080.
The construction of the Old Parish began in 1452. Altar within a gilded wooden tabernacle was placed the Madonna Enthroned by Mark di Bonaventura, who was replaced in 1486 with the Altarpiece of St. Giuliano di Bartolomeo della Gatta, the two works are now in the Collegiate. At the close of the fifteenth Luca Signorelli painted in fresco The Lamentation over the Dead Christ in the Sacrament Chapel, where also the stone baptismal font, made by Teodora Visconti to the middle of the fifteenth century, polychrome glazed terracotta relief representing the Baptism of Christ scope Robbia.

The route is entirely focused on museological highlights of the liturgical year: it will then begin with the Mystery of Salvation, then continue with the Incarnation of the Passion, the Paschal Mystery and ends with Mary Icon of the Church Triumphant. We therefore propose several levels of interpretation of the same work: art history and iconography, theological, liturgical and notes on popular religiosity. In this way the visitor will be informed on the use of each object and references to the doctrine of the church that it contains. Within the Parish will be relocated from the original works, in order to restore historical unity that over the centuries has been lost, as it has restored the function of ecclesiastical architectural pieces and decorative.

They also exhibited paintings, jewelry, sculpture, furniture and fabric from all sources, previously unseen problems for conservation or safety. As the wooden statue of Our Lady of Petrognano (XIII), the tonacella Petreto and cope (XV), the angel of Lorentino table depicting the Madonna Enthroned with St. Bartholomew and St. Stephen (late fifteenth century.), The Crucifix by Niccolò Salvi Emerald (1621), the Risen Christ at the Column, and always the same sculptor, St. Michael the Archangel, the Holy Jerome and the Baptist Salvi Castellucci (mid-seventeenth century.), The Annunciation by Ottavio Vannini (1621), the processional statue of the Madonna of the Girdle de Francesco Orlandi (XVIII sec.). Among the works of gold remind the Clip Cope (XV c.), The monstrance of S. Augustine (XVII sec.).
STAY

NEARBY
DINING & ENTERTAINMENT

NEARBY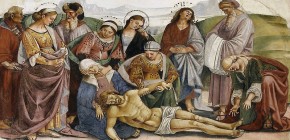 Compianto su Cristo Morto
LUCA SIGNORELLI (1505-1507)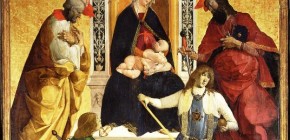 Pala di San Giuliano
BARTOLOMEO DELLA GATTA (1486)