> Home > Where to stay > Agritourism
CASALI IN VAL DI CHIO
Castiglion Fiorentino
AGRITOURISM 2 EARS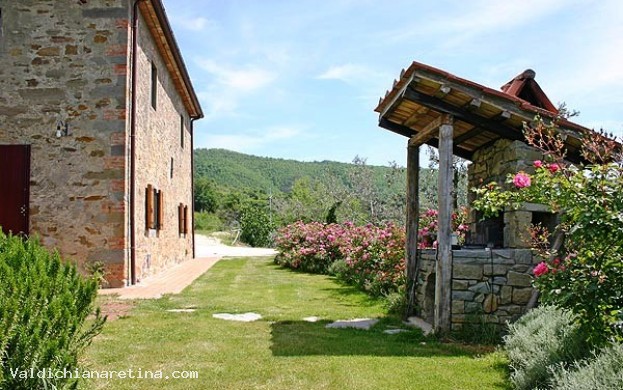 * Required field
DO YOU WANT MORE INFORMATION?

Call our Call Center at
Tel. 0575 650179 - Fax 0575 650179

Website
www.casaliinvaldichio.com
SERVICES
ACCETTAZIONE ANIMALI DOMESTICI
GIOCHI PER BAMBINI
PISCINA SCOPERTA
TREKKING
VISITE GUIDATE
RISCALDAMENTO INVERNALE
STRUCTURE DESCRIPTION

Our company, "Casali in Val di Chio", is situated in the Valley of Chio, a small uncontaminated valley in the heart of Tuscany in the Medival town of Castiglion Fiorentino. Here, the strong ties to tradition have helped preserve the beauty of the territory.

Our Agricultural Firm is composed of three "Casali", groupings of farm houses spread out in the hills off the valley and our Reception hub centrally located at the original farm homestead of the family. Today not only does it serve as a place to great our guest but it also houses our wine cellar, and packaging laboratory for our products; wine and olive oil.

The "Casali", Villa La Guardata, Borgo S. Stefano, Borgo Gaggioleto and Villa S. Martino, have proudly kept the original names given to them when construction began in the XIII century. Restructured with all respect to their original characteristics, these charming and tastefully furnished "Casali" offer our guests the possibility of relaxing in the beautiful pool side gardens while enjoying the marvellous views that surrounds them.
ARCHITECTURE, ART

NEARBY
DINING & ENTERTAINMENT

NEARBY