> Home > What to visit > Old Town
Foiano
Foiano
OLD TOWN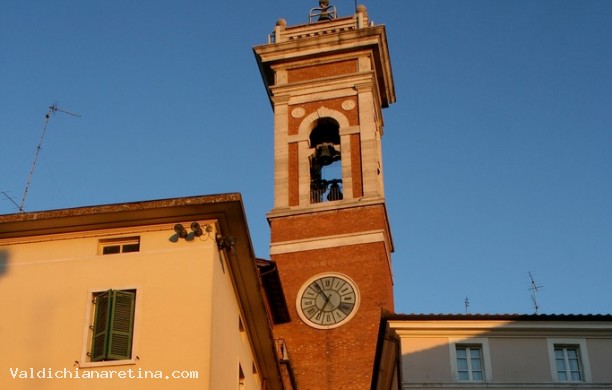 Foiano's name, accordin to a legend, derives from the god Janus who, when he went up the Tiber River and settled in the shadow of a hill, called it Flos Janus. Also, a parchment dating back to 842 CE was found in which Lothar I mentions the Roman Campus Fugianus.

In 1383, control of Foiano passed from Arezzo to Florence and the inhabitants built fortified walls around the town. In 1387 the city became a free commune and the first communal statute was drafted. After the siege of the Aragonese, Foiano fell back in to Florentine control and the new "heart shaped" town walls were built in 1480.

Foiano was the best defense point in the Valdichiana because it used to be surrounded on three sides by marshland. In order to access the town, the inhabitants and visitors would have to arrive by boat where it was marshy, otherwise by land into the town. The marshland existed where the Chiana river now flows. The Castle of Foiano was built on the southern side of the city and changed hands many times according to who ruled the land. Leonardo da Vinci arrived in Foiano in 1502 and began to draw up plans for the draining of the Valdichiana and also the famous map of Valdichiana. In 1525, Foiano was the first commune to give up its marshlands to the Medici for draining. It took three centuries to drain the Val di Chiana, continuing during the Lorena rule. Only when, with the fall of Siena in 1554, all the territory passed under the dominion of the Medici, a coordinated and complete plan of reclamation could be prepared. Figures like Leonardo da Vinci, Antonio da Sangallo the Younger, Baldassarre Peruzzi and Vignola were involved in the work.

In 1789, Napoleon's troops came through Tuscany, but the French Revolution had no influence on Foiano, which enjoyed their pre-existing protection under Florence. In 1862, Foiano took on the name Foiano della Chiana and it was one of the first municipalities to elect a town council by popular majority.
STAY

NEARBY
DINING & ENTERTAINMENT

NEARBY