> Home > Dining & entertainment > Pizzas
OSTERIA LE BOTTI di Fabiola Fazzi
Lucignano
PIZZAS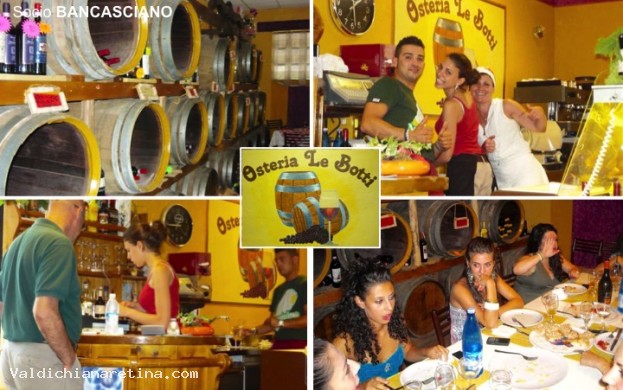 RECAPITI

OSTERIA LE BOTTI di Fabiola Fazzi
52046 LUCIGNANO via G.Matteotti,15/17

Telephone 0575 836513
Time: 11:00 - 24:00 orario continuato
Closed: Lunedi, esclusi i mesi di giugno luglio e agosto


Business card (vCard)
If you love good pizza, you have to be absolutely the "barrels", one of the most popular pizzerias and love of Lucignano.

Our restaurant is also known for his service takeaway pizzas! Moreover our offer includes the well established antipastoni and service of pasta dishes cast.

But not only! You can continue to stay connected with your PC or tablet requesting the password for the wifi free of charge.

For people with allergies or for those who have food intolerances the owner of the premises, he has selected the best local meats "gluten-free".
ARCHITECTURE, ART

NEARBY
STAY

NEARBY
OSTERIA LE BOTTI di Fabiola Fazzi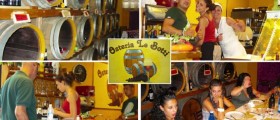 If you love good pizza, you have to be absolutely the "barrels", one of the most popular pizzerias a