> Home > Where to stay > Hotels
Albergo Osteria Totò
Lucignano
HOTELS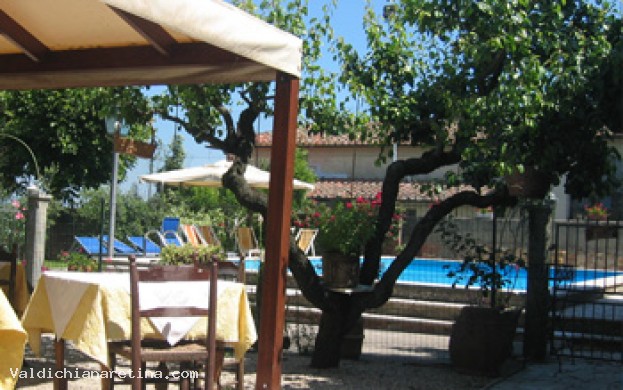 * Required field
DO YOU WANT MORE INFORMATION?

Call our Call Center at
Tel. 0575 836763 - Fax 0575 836988

Website
www.trattoriatoto.it
SERVICES
ACCETTAZIONE ANIMALI DOMESTICI
DEGUSTAZIONE PRODOTTI AZIENDALI
PISCINA SCOPERTA
RISTORANTE
ARIA CONDIZIONATA
TV SATELLITARE
RISCALDAMENTO INVERNALE
OSTERIA E/O BAR
PARCO O GIARDINO
SCUOLA DI CUCINA
STRUCTURE DESCRIPTION

Lucignano is one of the most charming towns of Tuscany,
built on a rock, with its narrow streets, stone houses,
flowered courtyards, immersed in a timeless silence.
The Hotel Tavern "by Toto," a family
standing on the top of the fortress, with a suggestive
view of the rolling hills of Tuscany and the Val di Chiana.
We are looking forward with joy are also welcome
your friends to Dog!
ARCHITECTURE, ART

NEARBY
DINING & ENTERTAINMENT

NEARBY