> Home > Where to stay > Bed & Breakfast
Le Caselle
Lucignano
BED & BREAKFAST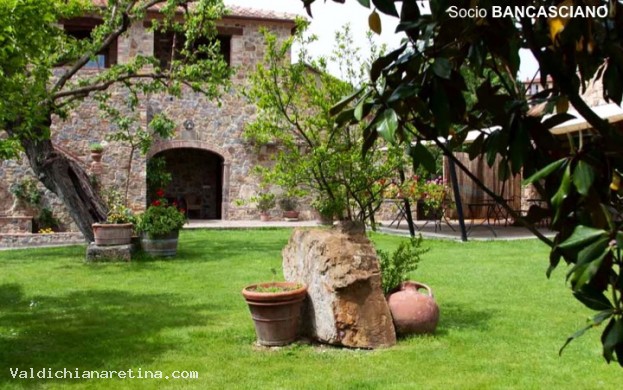 * Required field
DO YOU WANT MORE INFORMATION?

Call our Call Center at
Tel. 0575 836264 - Fax 0575 836264

Website
www.lecaselle.net
SERVICES
PISCINA SCOPERTA
LAVATURA E STIRATURA BIANCHERIA
RISTORANTE
COLAZIONE IN CAMERA
ARIA CONDIZIONATA
RISCALDAMENTO INVERNALE
SALA RIUNIONI
SALA RITROVO E/O TV
PARCO O GIARDINO
STRUCTURE DESCRIPTION

The "Bed and Breakfast Boxes" is located in an old farmhouse recently restored, beautifully presented in detail.

"The Boxes" is a perfect place for any holiday:
- Relaxing, thanks to the large garden area surrounding the house and the pool with the sun.

- Cultural: our Bed & Breakfast is located a few steps from Lucignano, considered "the jewel of the Val di Chiana" for its characteristic medieval form, for its churches and the ancient tree of gold kept in the municipal museum .

- Entertainment facilities: thanks to the proximity with three known cities: Arezzo, Siena and Perugia, full of meeting places and shopping.

"The Boxes" is run by the owners, who are happy to welcome you at any time of the year.
ARCHITECTURE, ART

NEARBY
DINING & ENTERTAINMENT

NEARBY