> Home > Where to stay > Agritourism
S. LORENZO
Monte San Savino
AGRITOURISM 2 EARS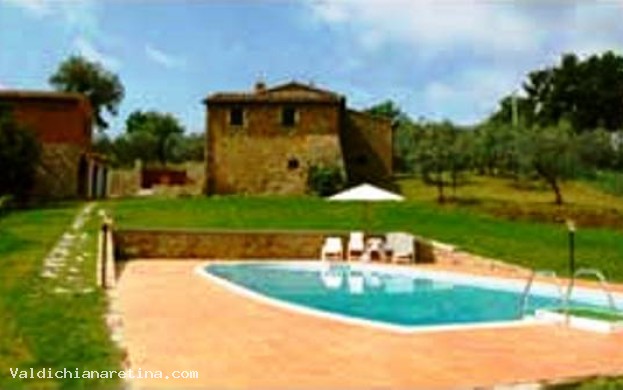 * Required field
DO YOU WANT MORE INFORMATION?
Call our Call Center at

Tel. 0575 844950 - Fax 0575 844950

We will be happy to help you better organize your stay!
SERVICES
ACCETTAZIONE ANIMALI DOMESTICI
DEGUSTAZIONE PRODOTTI AZIENDALI
PISCINA SCOPERTA
TREKKING
RISCALDAMENTO INVERNALE
STRUCTURE DESCRIPTION

Antico casolare in collina in mezzo agli oliveti, aMonte San Savino l'antico borgo medioevale con negozi e servizi di ogni confort ed è composta da loggia, soggiorno, cucina, tre camere e una splendida piscina in posizione panoramica.
WHAT TO VISIT

NEARBY
DINING & ENTERTAINMENT

NEARBY