> Home > What to visit > Palaces and Monuments
Palazzo pretorio e Torre civica
Monte San Savino
PALACES AND MONUMENTS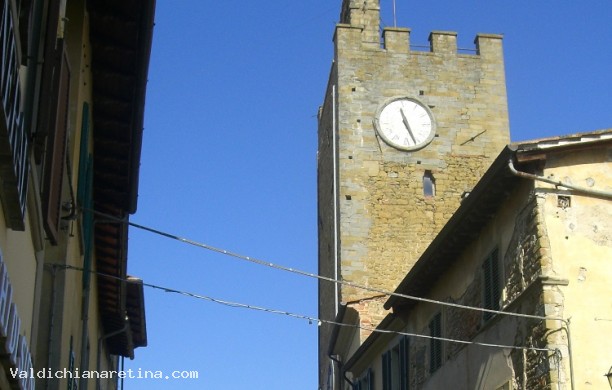 PHONE NUMBERS AND TIMES

Palazzo pretorio e Torre civica
Corso Antonio da Sangallo Monte San savino



Business card (vCard)
The Magisterial Palace housed the vicars' and the podestà's (who administered criminal and civil justice) offices as well as the prisons and the chancery office where the delegates of the community met.

This building probably overlooked Piazza di Monte and dates back to the first half of the fourteenth century. It probably was erected during the rule of Perugia who placed its escutcheon bearing a griffin on the front of the tower. The façade is still adorned with podestas, vicars' and lieutenants' escutcheons, some of them rather worn out.

From the stately tower one can admire the whole town and have a comprehensive view of Valdichiana. The building is now an international university centre, still preserving a fresco by a local artist Stefano Veltroni who was Vasari's pupil in 1538 when the work (a Pietà) was carried out.
STAY

NEARBY
DINING & ENTERTAINMENT

NEARBY