> Home > Dining & entertainment > Restaurants
LE BINDI - Bottega di cuoco
Monte San Savino
RESTAURANTS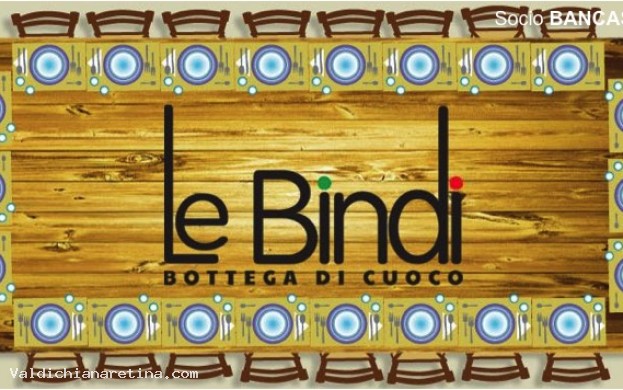 RECAPITI

LE BINDI - Bottega di cuoco
52048 MONTE SAN SAVINO, via Roma, 23

Mobile phone: 338 6726591
Time: Da Martedì a Sabato: cena 19,30 - 22,00 - Venerdì, Sabato e Domenica: pranzo 12,30 - 14,30
Closed: Lunedì chiuso

Website: http://www.lebindi.it/


Business card (vCard)
The kitchen is culture, as demonstrated by the fact that only men cook their food, and art designed not only to entertain, but also to meet the taste. The taste, like everything related to culture, is the product of history and change depending on the ages and latitudes.

         For example, the taste of cooked pasta definitely more of what s'usi today in Italy, lasted a long time and still remains in Germany, where the pasta is served as a side dish to meat dishes, use this that was of aristocratic courts while the poor had to make pasta as a main course. And because the need the mother of invention, "Libista Lombard country from Cernuschio, was the one who was invented" to raffioli wrapped in the dough "(Hortensius Lando).

         Therefore expect to apply philology to the kitchen, as it is only right to do with literature, operation is doomed because, if it was that you can find the same ingredients of five or six hundred years ago and that the cooks are so willing to study and practice the recipes of Martino of Como or Scappi, then there would be the guests of five or six hundred years ago, and the dishes, philologically correct, it would not, however, in terms of taste. (Paolo Bindi)

Nevertheless we can TRAR satisfaction to cook and eat "the medieval", but with eggs, meat, especially in dressings, with today's taste and watering meal with wines not forget to ancient and noble tradition, are not of less wines today.
ARCHITECTURE, ART

NEARBY
STAY

NEARBY
LE BINDI - Bottega di cuoco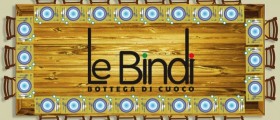 The kitchen is culture, as demonstrated by the fact that only men cook their food, and art designed