> Home > Where to stay > Agritourism
Azienda Agricola Cepina
Lucignano
AGRITOURISM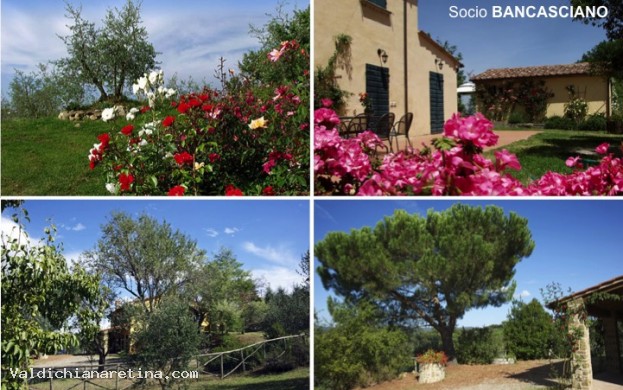 * Required field
DO YOU WANT MORE INFORMATION?

Call our Call Center at
Tel. 0575 845333 - Fax 0575 836711

Website
www.cepina.com
SERVICES
ACCETTAZIONE ANIMALI DOMESTICI
PISCINA SCOPERTA
ACCESSO A INTERNET
RISCALDAMENTO INVERNALE
SALA RITROVO E/O TV
PARCO O GIARDINO
PARCHEGGIO RISERVATO
SOLARIUM
STRUCTURE DESCRIPTION

Our company has simple origins and ancient, the Christmas grandfather had a small farm of 3 hectares in the town of Lucignano, where his family lived for several generations.

First, our father, has grown the company up to the current 100 hectares distributed in Valdichiana Siena and Arezzo treating mainly cereal crops.

We daughters, Susanna and Paola, who already were dealing company before the untimely death of his father, for 10 years we work to give the company a more modern with a greater variety of products and a lower environmental impact.

In this process, the transition to organic farming was an obvious choice, experienced not as a return to the past, but as the natural evolution to save our land from the risk of infertility in which conventional farming was taking them and not to jeopardize our lives and those of consumers of our products.

Currently the Farm Cepina cultivates 11 hectares of vineyard, 2 hectares of olive groves and arable produce cereals, legumes and vegetables.

In our project to modernize and diversify, could not miss the development of the farm, which consists of several facilities that can accommodate from 2 up to groups of 20 people.

ARCHITECTURE, ART

NEARBY
DINING & ENTERTAINMENT

NEARBY