> Home > Where to stay > Agritourism
VILLA BUGIANA
Monte San Savino
AGRITOURISM 2 EARS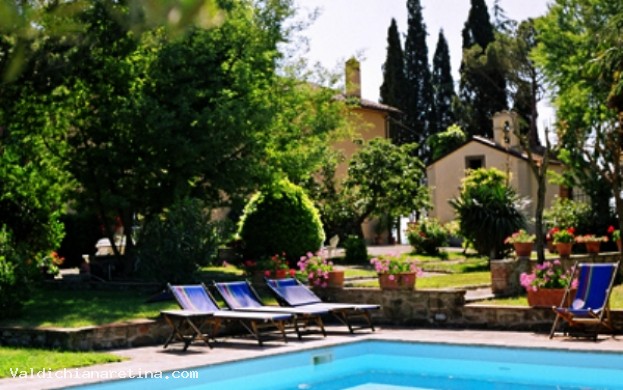 * Required field
DO YOU WANT MORE INFORMATION?

Call our Call Center at
Tel. 0575 844564 - Fax 0575 844564

Website
www.villabugiana.it
SERVICES
ACCETTAZIONE ANIMALI DOMESTICI
CAMPO DA TENNIS
PISCINA SCOPERTA
TREKKING
ANIMAZIONE
DISPONIBILIT└ BICI E BYKE
RISCALDAMENTO INVERNALE
STRUCTURE DESCRIPTION

The farmhouse "Villa Bugiana" is located 1 km from Monte San Savino / Arezzo , surrounded by the green of the most beautiful Tuscan hills and is situated on a charming and quiet hill with its age-long olive trees and oaks.

Built in 1600 by a local aristocratic family, the manor "Villa Bugiana" has been a bishops house and it still has its terracotta floors and roof with solid wooden floor. In the garden there is also a private chapel with beautiful oil-paintings, dedicated to Saint Francis (Oratorio di San Francesco). Religious activities are still carried out in the chapel.

Villa Bugiana has two self contained holiday houses, fully furnished and equipped with every modern comforts.
ARCHITECTURE, ART

NEARBY
DINING & ENTERTAINMENT

NEARBY