> Home > What to visit > Churches and Monasteries
San Cristoforo
Cortona
CHURCHES AND MONASTERIES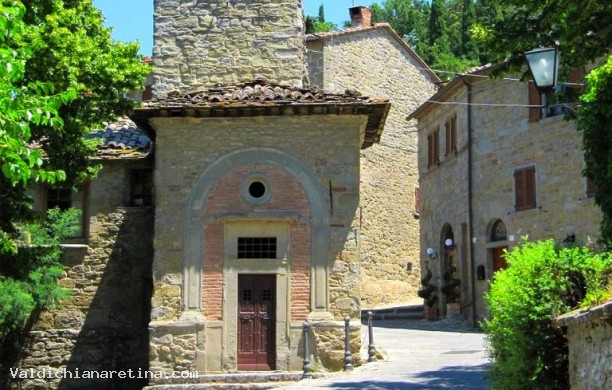 PHONE NUMBERS AND TIMES

San Cristoforo
Piazzetta San Cristoforo 52044 Cortona



Business card (vCard)
The church of San Cristoforo is a sacred building situated in the square of Cortona. The building is made up of a small classroom with a trussed roof and façade.
Founded in 1192, in 1575, due to a fire, was rebuilt and modified. The present appearance of the interior is due to the eighteenth-century alterations. In fact, at that time was the main altar in the chancel floor, which was shortened to the ancient frescoed apse, which went on to form the sacristy.
From here comes the fourteenth-century frescoes of the Sienese school Umbria depicting the Crucifixion, the Annunciation, the Ascension and the upper Blessing Christ between two angels, now located on the left wall. In the sixteenth century was added on the right side, under the Romanesque bell tower, the present chapel of the Nativity of Mary.
STAY

NEARBY
DINING & ENTERTAINMENT

NEARBY