> Home > Where to stay > Agritourism
PASTINA ALTA
Monte San Savino
AGRITOURISM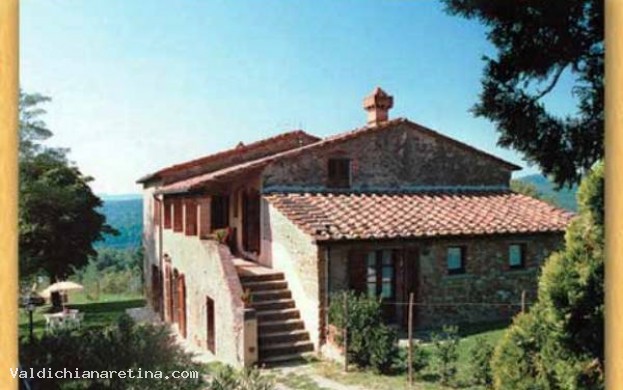 * Required field
DO YOU WANT MORE INFORMATION?

Call our Call Center at
Tel. 0575 843080 - Fax 0575 836904

Website
www.agripastina.it
SERVICES
ACCETTAZIONE ANIMALI DOMESTICI
GIOCHI PER BAMBINI
PISCINA SCOPERTA
TREKKING
SERVIZIO FAX
DISPONIBILIT└ BICI E BYKE
STRUCTURE DESCRIPTION

Our farm practises organic farming and stretches on 50 hectares of
vineyard, olive groves and woods, with walking paths and a romantic small lake.
Its hilly and scenic location is particularly peaceful.

It is an ideal place for those who wish to combine the pleasure of a charming nature
with the unforgettable visits to the most beautiful cities rich in the artistic heritage of central Italy.

A stay with us offers the opportunity to enjoy Tuscan gastronomy at the many typical
small restaurants nearby and the famous antiques at the fairs in
Arezzo and in other towns of the area.
ARCHITECTURE, ART

NEARBY
DINING & ENTERTAINMENT

NEARBY