> Home > What to visit > Museums
Museo della civiltÓ contadina di Fratticciola
Cortona
MUSEUMS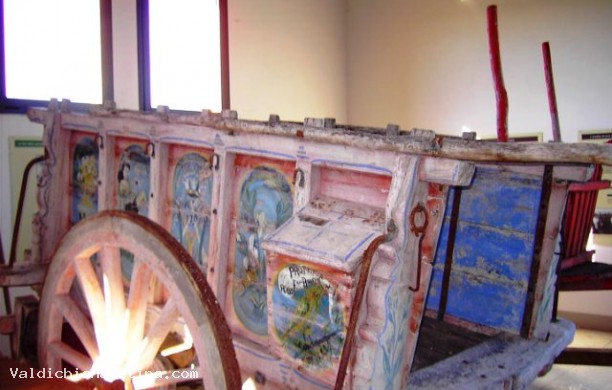 ORARI DI APERTURA E VISITA:
Invernale: solo su prenotazione
Estivo: la Domenica dalle 15,00 alle 18,00
The museum of rural culture of Fratticciola aims at safeguarding and enhancement of cultural heritage, historical and ethnographic of the agricultural world of the Chiana Valley. Collects material from the Cortona area, testifies to the daily life of our country which was epic in its miseries and until the sixties and beyond. Work tools, utensils, tools, names almost forgotten, but also smells and tastes that remind us of our ancient roots and memory of a civilization unknown to the young. Because knowing where we come from, understand the traditions, even the most antiquated, is the only way, truly revolutionary, we have to restore dignity to our stories and those of our grandparents, mostly poor farmers and sharecroppers in the master. Screw in the banks closed their fields and perhaps more true if, as an old Chinese proverb, the truth is written in a grain of rice. A museum of rural culture then, rather than revive folk traditions or philological purposes only (which in itself is valuable operations), is an important way to rediscover ourselves and know others from here and from here the world and here, possibly, change. The museum brought to life (with guided tours and reconstructions of works once) ways, customs and agricultural traditions that keep intact the charm of a relationship "work-man-nature", tiring and old as the history of the people who inhabited this land chianaiolo-Cortona. And if the peasant has never been and never will be opening the possibility of knowing the size of an oral culture that now speaks only through the most humble tools of everyday life: plows, pots, wagons, hoes, objects of a lifetime simple, because conservative property such as cycles of the seasons, the authentic life of hard earth.
STAY

NEARBY
DINING & ENTERTAINMENT

NEARBY