LABORATORIO CERAMICA ARTIGIANALE di Orietta Lapucci
Monte San Savino
ARTE E ANTIQUARIATO
PHONE NUMBERS

LABORATORIO CERAMICA ARTIGIANALE di Orietta Lapucci
52048 MONTE SAN SAVINO Corso Sangallo, 6

Telephone 0575 844928
Time: 9,00 - 13,00 e 15,30 - 19,30
Closed: Domenica


Business card (vCard)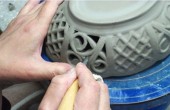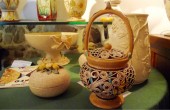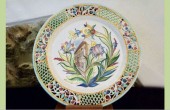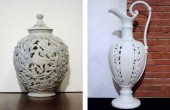 Family from Borgo San Lorenzo, where his grandfather John was employed by the ceramist Galileo Chini and under dirczione artistic Savinese Zulimo Aretini.Fu latter who suggested John to establish a laboratory in Monte San Savino, which came true in 1922.

Since that time the family Lapucci began its traditional pottery industry slipped and pierced, he continues without interruption in the workshop of Monte San Savino.

The laboratory has participated in various exhibitions receiving many awards, including the gold medal at the XVI exhibition of Crafts of Montepulciano in 1968.

Today the family tradition is carried on by the talented niece Orietta Lapucci that continues producing models introduced by his grandfather.

Proposals for Orietta are arranged in a very broad typological repertoire, the warmers to tableware. Objects are very well kept both in the construction and decoration and that testify to the mastery of a craft tradition of the highest level.