> Home > Where to stay > Agritourism
LA COLMATA
Monte San Savino
AGRITOURISM 3 EARS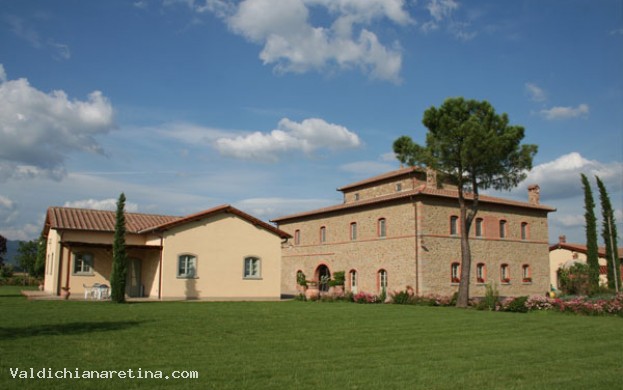 * Required field
DO YOU WANT MORE INFORMATION?

Call our Call Center at
Tel. 0575 848892 - Fax 0575 848892

Website
www.lacolmata.com
SERVICES
ACCESSIBILITA PORTATORI HANDICAP
DEGUSTAZIONE PRODOTTI AZIENDALI
GIOCHI PER BAMBINI
PISCINA SCOPERTA
SOMMINISTRAZIONE ALIMENTI
TREKKING
ANIMAZIONE
DISPONIBILIT└ BICI E BYKE
PESCA SPORTIVA
STRUCTURE DESCRIPTION

The farm holidays "La Colmata" is situated in the hearth of Val di Chiana the fertile and wide plain famous for its agriculture and for the breeding of the vintage breed "chianina".

The name of our structure exactly derives from the memory of the reclamation made by the Lorena in the early XIX century which gave back to this area its present prosperity after years of invasions, wars and pillages. So the farm holidays' name contains the history, the tradition and the economy of this area.

The structure, situated really near the major centres, is constituted of an old renovated farm with the utilization of traditional materials keeping the natural original aspect but made comfortable thanks to the insertion of the most modern technologies.
ARCHITECTURE, ART

NEARBY
DINING & ENTERTAINMENT

NEARBY