> Home > Where to stay > Agritourism
IL ROMITO
Castiglion Fiorentino
AGRITOURISM 1 EAR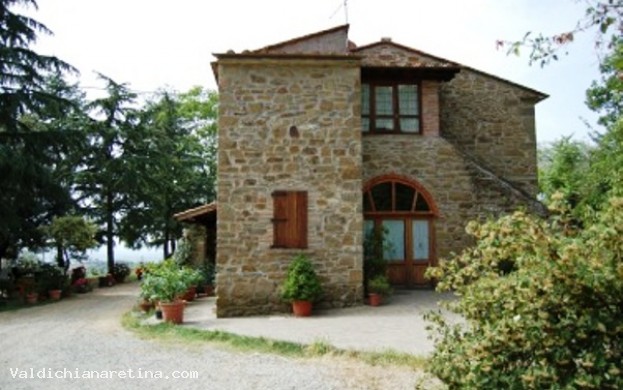 * Required field
DO YOU WANT MORE INFORMATION?

Call our Call Center at
Tel. 0575 651201 - Fax 0575 651201

Website
www.ilromito.com
SERVICES
ACCETTAZIONE ANIMALI DOMESTICI
GIOCHI PER BAMBINI
PISCINA SCOPERTA
ANIMAZIONE
SERVIZIO FAX
DISPONIBILIT└ BICI E BYKE
RISCALDAMENTO INVERNALE
STRUCTURE DESCRIPTION

Once Upon A Time... there was a hermit called Frate Grifo, who lived in a 15th century dwelling in the area of Monte Le Civitelle with his followers.. Together they lived a spiritual life, following in the footsteps of St.Francis of Assisi…

Il Romito boasts a superb location, in which you can relax and sample the delights of home grown produce, including marmalade, honey, wine, oil, meat, fresh eggs and vegetables. The Mazzini family would be delighted to welcome you to enjoy the beauty and serenity of their Tuscan home, set in the hills above the medieval castle of Montecchio, between Cortona and Castiglion Fiorentino and surrounded by seven hundred olive trees and a fine vineyard.

We offer two self catering apartments, with beamed ceilings and terracotta floors, each sleeping 3 - 4 people. Our apartments have one double bedroom, bathroom and kitchen/dining area. If you are looking for more than merely a place to eat and sleep well, we would be pleased to offer you a holiday tailor made to suit your interests and requirements, (to be arranged in advance). Discover peace and beauty, within and without..…Enjoy a retreat in the Tuscan hills. Spiritually rejuvenate and cultivate the art of the senses.
ARCHITECTURE, ART

NEARBY
DINING & ENTERTAINMENT

NEARBY