> Home > >
Contrada Giallo Rossi - Rione dell'Amore
Lucignano
SPORT E COSTUME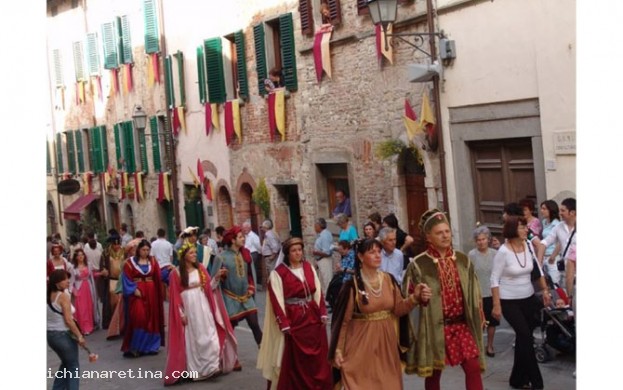 PHONE NUMBERS

Contrada Giallo Rossi - Rione dell'Amore



Includes the area of ​​Pieve Vecchia, Giglio, Colle, Boxes, and the inner portion to the medieval walls of the country that runs from Porta San Giovanni a Porta S. Angelo, Via Giacomo Matteotti already present Way of Love. It is from this road was named the District Yellow Rossi.
The activities that plays the District, in addition to active participation in the realization of Maggiolata with the presence of a wagon full of flowers, grow throughout the year such as we like to remember the traditional dinner rionale to which all can participate and which usually takes place in the month of July.
The flagship of the district remains the restoration of the Church of Giglio in 1996, abandoned and destroyed seeds took about two years of work carried out by volunteers on Saturday, who have offered their works.
This restoration work we also have to thank all the people of the district who has made a considerable financial contribution allowing the realization of a dream.
Every year in the month of April is made a party in front of the Church of the Madonna del Giglio, festival during which you can enjoy: roast pork, sausages, beans, cheese and wine at will.