> Home > Where to stay > Agritourism
Casa delle Guardie
Cortona
AGRITOURISM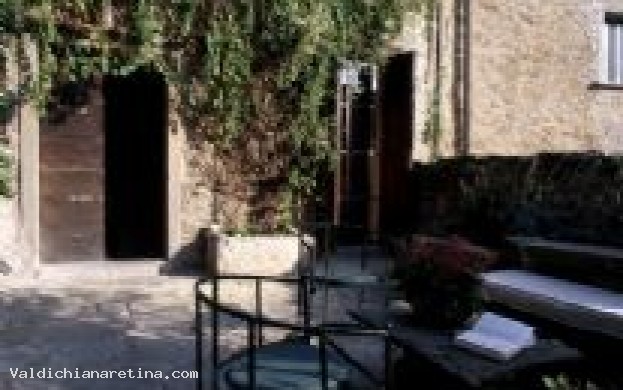 SERVICES
RISCALDAMENTO INVERNALE
STRUCTURE DESCRIPTION

The Guard's House is a solid house that has recently been carefully restored keeping its historical style and tradition, but at the same time taking into account at the practicality and comfort into account.
The foundations of the house date from the 1200's; it has a small garden where aromatic herbs and plants grow guarantee ones privacy and shade during summer.
Internal part of the house is a tower, the kitchen has a view over the garden through a glass door, on the first floor there is the lounge room with an enormous fireplace from the 16th century and at the top of the tower, from the bedroom, can be seen Lake Trasimeno as well as the Piazza Alberata where some of the most beautiful houses of Cortona are found.

The entire house is furnished in the period with antique terracotta floors and centuries old wood and with many decorations in the original Firenzula stone from the period.
The town centre is reached on foot in less than five minutes and parking is easily found in front of the house.
ARCHITECTURE, ART

NEARBY
DINING & ENTERTAINMENT

NEARBY