G.M.M. di Giomi Maurizio
Lucignano
MECCANICA DI PRECISIONE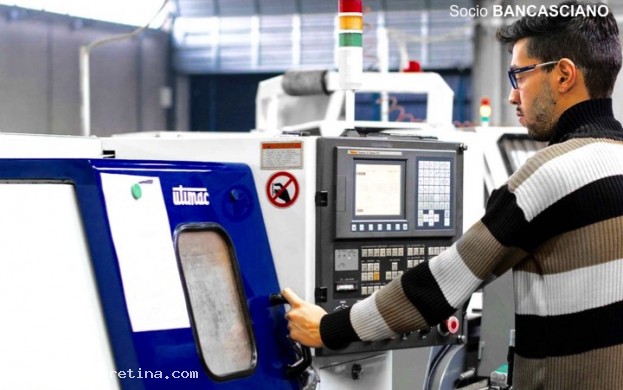 PHONE NUMBERS

G.M.M. di Giomi Maurizio
52046 LUCIGNANO, Via Senese, 35

Telephone 0575 836229
Fax 0575 836229
Mobile phone: 338 2275449
Time: 8:00 - 13:00 e 14:00 - 17:00
Closed: Sabato e Domenica

Website: http://www.gmmitaly.it


Business card (vCard)
G.M.M. is a company founded by the founder Maurizio Giomi in early 1997 and that has developed over the years until today becoming an important player in the field of mechanical achievements.

The company operates in the field of precision engineering to final installation of mechanical assemblies.

In particular we offer: ITALY Mechanical precision
Equipment goldsmith
Cut components to wire EDM
Mechanical milled with CNC machines
CAD design system CAM / VISICAD

The clientele ranges GMM in various business sectors including machinery, goldsmith, automation, products for motorcycles, mechanics in general.
The company is known for its high efficiency, the production of quality, timing delivery and professionalism in customer service.

The G.M.M. It is constantly evolving: the products meet the most sophisticated rischieste from customers, thanks to the adoption of advanced mechanics and technology.
The report customer / G.M.M. It is like family, which brings the company a step above the other, where customer satisfaction has always been the basis of company policy.